Our classes offer the best aspects of many arts including Kempo, Silat, Jiu-Jitsu, Kuntao, Kick-Boxing Chuan-Fa, Aikido and various Mixed Martial Arts.
We have moved to the Evergreen Safeway Center next to Anthony's pizza.
Check out our little tykes class ages 3-6
See a video of our Kids leadership program
Adults only classes.
From Classical Martial Arts to Kick-Conditioning, to...

Wily Old Warrior Chuan-Fa class Would you like to learn how to completely de-stress your body and mind while learning powerful Martial Arts techniques? Ask about the unique Mental Martial arts program included in this class.
For KIDS, The most fun Martial Arts School in Evergreen Colorado.

Watch the fun as little Nora defends against 5 men.
Our program is like a Personal growth seminar for kids.
Kids Learn leadership, Responsibility, Discipline and great communication skills in a fun filled highly supervised environment. Read letters from parents here.
Attn Parents: Play "The Warriors Code Game" with your kids at home to teach valuable skills and create a learning environment.

Testing
Enroll now
See some Videos Here
https://www.youtube.com/watch?v=Mi8l41iqAS8
This school has been serving Evergreen kids and adults since 1983.
The Best way to find out if a Martial Arts Program is right for you is to have a private meeting with the instructor and...
Take a no obligation trial class to check it out. Email me and get a Private, or semi-private or group lesson only 15.00. Call me and let's discuss your needs and desires and pick a time for your lesson.
Call John at 303-838-9467 or 720-417-9631
Teachers Wanted: Do you have need for a great central location to teach your dance class, Tai-Chi, Meditation or Stretching program?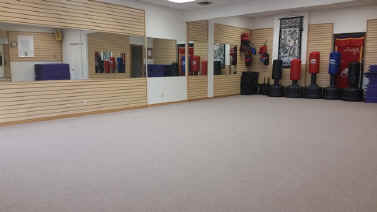 We have many time slots available if you would like to use our room. Call me or send me an e-mail.